Explore the city in a fast and dynamic way
Park anywhere in a pay parking zones in the city center for free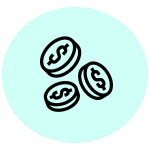 Comfort. Safety. Our equipment is guaranteed to make your experience 100% flawless.
You can call for assistance at anytime
Daily Rate
Available Scooters
Daily Rate
Available Scooters
Daily Rate
Available Scooters
Included with every scooter rental:
Your Ride And Enjoy The City of Sofia
For Scooter rental pick up at:
2 Nikolai Haitov str.,
ent. А, floor 4
Sofia
+359 884 133 330
"We have rent 11 scooters. We picked them up and we got some instructions. The scooters were practically new and drove prefect. Krassi was very Nice. Definitely recomment to rent a scooter for a day!"
"We rented 6 scooters with 12 people. because we had little experience, the man who rented us the scooters was a little worried and therefore drove along with us for a while which was really nice. The service we received really was amazing and I would recommend this scooter rental to everyone."
"We rented a scooter via this organisation. Everything went very smooth. He even drops the scooter off, anywhere in the city. He seems like an honest guy who delivers quality. I can only recommend renting with him and discovering the nature surroundings of Sofia!"
"Together with 3 friends we rented 4 vespas here. The service was great and the scooters were in good condition. Definately worth the money, had a great time."
"9 Guys and 5 scooters. We booked the scooters in advance. The service was great. We had a pick up from the hotel. Filled in some paper work, copy off our driver license and we got the keys. An excellent way to explore the mountain. Krassi was very helpful where to go and wat to see."
Wake up and ride at your own pace.
Let the chalk arrows lead the way.
Taste Local Culture.